Noventiq Azerbaijan has confirmed the highest tier in Dell Technologies Partner Program - Titanium Partner.
It is important to note that Noventiq has confirmed this status in several countries in the Eastern Europe and Central Asia region, including Azerbaijan, Moldova, Kazakhstan, Kyrgyzstan, Uzbekistan, and others.
The Titanium Partner status confirms Noventiq's deep technological expertise and high level of qualification in providing network, server solutions, data storage systems, and cloud technologies. Our experience and expertise allow us to provide our customers with the most advanced solutions and help them create a flexible and scalable IT infrastructure. A large team of certified engineers enables us to carry out tasks of any scale and complexity. As a partner with the highest partner status, we have access to unique Dell tools that help us carefully and in great detail develop projects, making all the necessary functions of the solution available to the customer.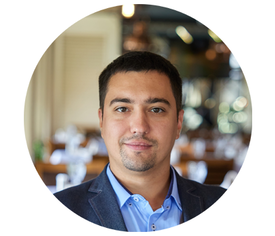 "Our key advantage compared to other suppliers in the market is that Noventiq does not just provide supplies, but selects complex solutions that maximize all the needs of our customers. We consult, develop projects individually for each customer, and perform turnkey work: from supply and installation to equipment configuration.
We constantly learn and certify, which allows us to maintain a high level of qualification, stay up to date with the latest technological developments and new trends. That is why many customers turn to us, and we are happy to share our knowledge and practical experience."
Yuriy Rodkin, Business Development Manager Noventiq Eastern Europe and Central Asia